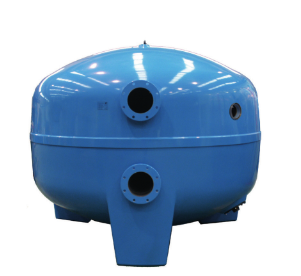 Manufactured and calculated according to EN 13121-3.
Design pressure 2,5 Kg/cm² | Test pressure 3,75 Kg/cm².
Sight glass included.
GRP Flanged connec tions.
Special top diffuser for flat filter bed
Elliptical top manhole.
Litfing lug.
GRP reinforced internal piping.
Bottom emptying hole.
Design temperature 40ºC.

---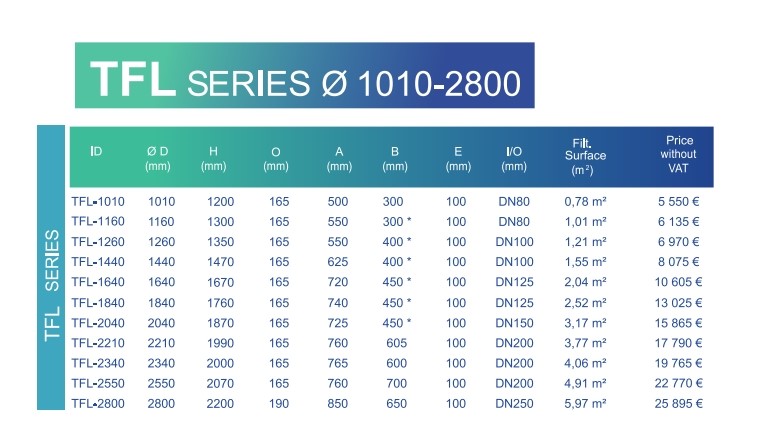 ---
Higher working pressure filter on request.